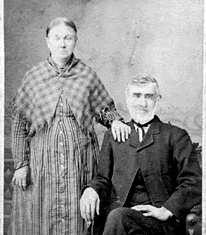 e-magine IT Srl : a brief Introduction

e-magine IT Srl has been in operation since 2000. Our team is dedicated to producing advanced Computer Vision and Image elaboration -based systems for Industry and Research. Our technology is state-of-the-art, and our mission is a fast, reliable technology transfer from reasearch to research and from research to industry.
e-magine It Srl has born as a side project (spin-off) of the Computer Vision G.U.R.U. Laboratory, active for years at Dept. of Physics (D.I.F.I.) and Dept. of Informatics and Information Science (D.I.S.I.) in Genoa, Italy.
e-magine IT Srl Spin-off project is strongly supported and encouraged by I.N.F.M. (National Institute of Matter Physics) and D.I.S.I., who currently hosts some of the main laboratories.
The staff is composed by young, expert researchers with strong skills in:
Computer Vision,
Pattern Recognition,
Image Processing,
Computer Graphics,
Data Mining.