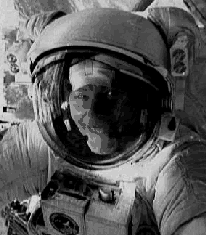 Higher technology means higher performance

Today's markets ask for more productivity, with more quality, in less time.
Computer Vision and Image Elaboration technology can help you dealing with those needs. The key benefits of CV-based systems are:
fast, non-contact, non-destructive testing,
100% 24-7 process monitoring capability,
standard PC-based processing hardware,
mainly low-cost imaging hardware,
2-D and 3-D analysis and testing.

e-magine IT transfers high level techology from R&D to industry-standard applications, allowing for:
Analytical problem addressing
Custom solution planning
Reliable high quality solution implementation
Complete performance testing
Off the shelf leading edge technology